Bambini is means 'baby' in Italian.
Baby Wellness Center provides counseling services for child improvement.
what is Bambini?
We provide a full service for child improvement by an expert including
Pediatrician

Nurse Specialist

Physical Therapy

Child Psychiatrist

Thai massage
Our facilities offer services for
Children's Clinic by Dr. Mameaw/ General Medical Examination/ Children diagnosis/ Vaccine/ Nebulisation/ Suction/ Blood test/ Analysis Laboratory

The Lactation Clinic and Traditional Postpartum Practices

Prenatal consultations along with prevention of breastfeeding challenge

Child development centre Pre Screening child development/ IQ Test/ Short-Term Memory in Autism spectrum disorder assessment




…… Assessment provides by our professional team who will assist with treatment planning or program planning for a child individually.

Children Cafeteria; we provide a playground for kids at the age from 6 months old up to 6 years old. Organic foods and drinks are available for both kids and adults. Guardian can reassure on safety and hygienic in our facilities. 100฿ Entry fees for 1 child with 1 adult included. 3,000฿ for unlimited entry annually.

Photo Studio from professional photographer; we offer newborn Photo shoot as well as family photograph.

We also have a wide range of mummy and baby products including toys that we can guarantee the safety for the baby.
Are we open Daily?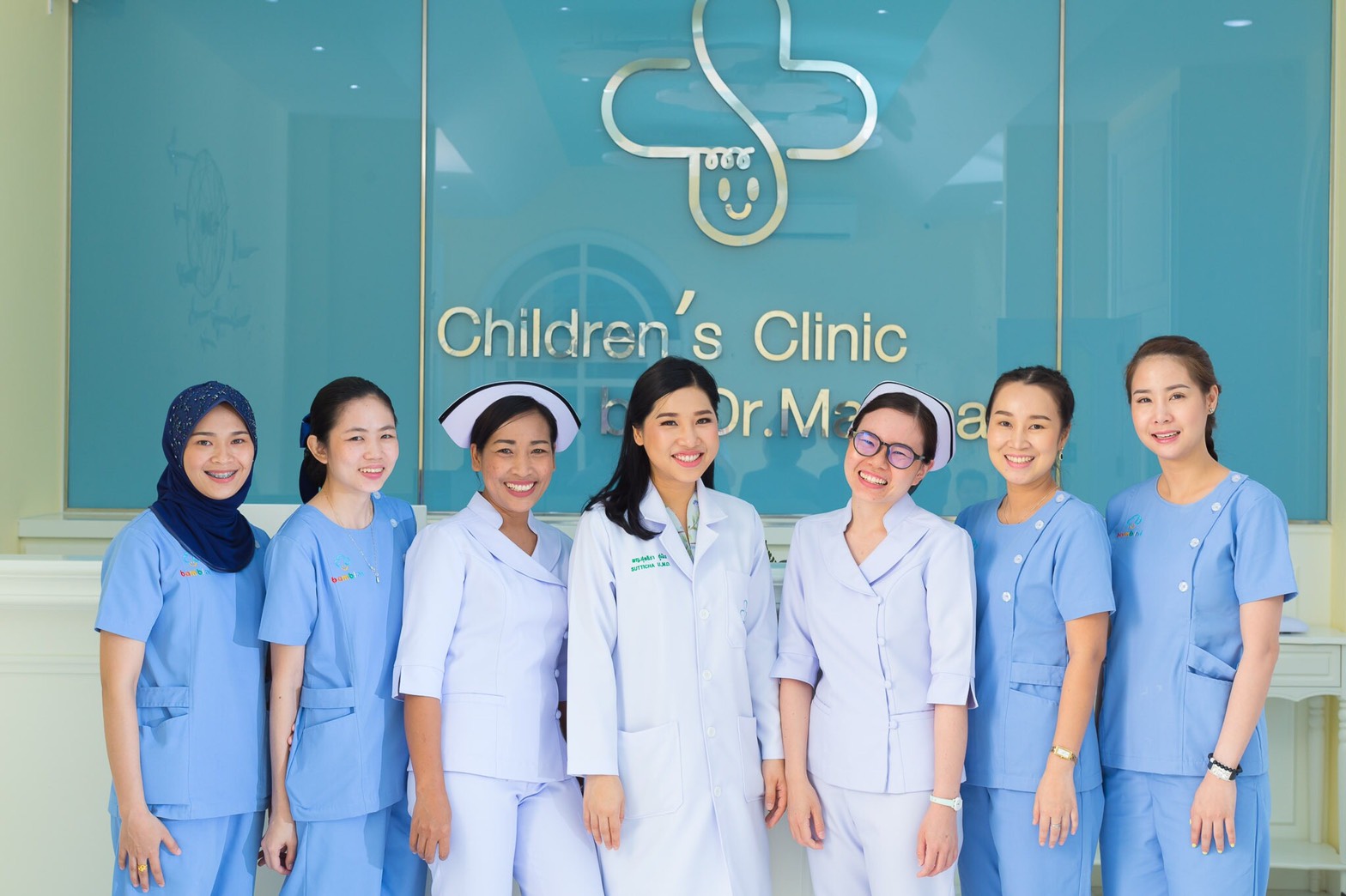 At Bambini We are open every day from 9.00AM – 8.00PM so that kids can have fun everyday!! Only if they are fit and not sick.
For Doctor consultation the availability is
 Mon – Fri 5.00PM – 8.00PM
 Sat – Sun 12.00PM – 8.00PM
### For Child development consulting appointment need to pre-book because visit for each patient take up to 1 hour.
Where is Bambini?
We located at Pattaya/Chonburi ; From Sukhumvit Road entry into Soi Siam Country club opposite Index Living More. Drive in approximately 500 km passes the traffic rail. Bambini is Yellow building on the right corner of the railway road.
You can search Bambini on Google map search by typing 'bambini' or follow link below
https://goo.gl/maps/dB2W7kxMtLzm8nui8
How to contact us?
Tel. 080-5424656
Line: @bambinipattaya
Inbox: m.me/bambinibabywellness
IG: bambini_baby_wellness
Website: www.bambinibabywellness.com
E-mail: bambinibabywellness@gmail.com